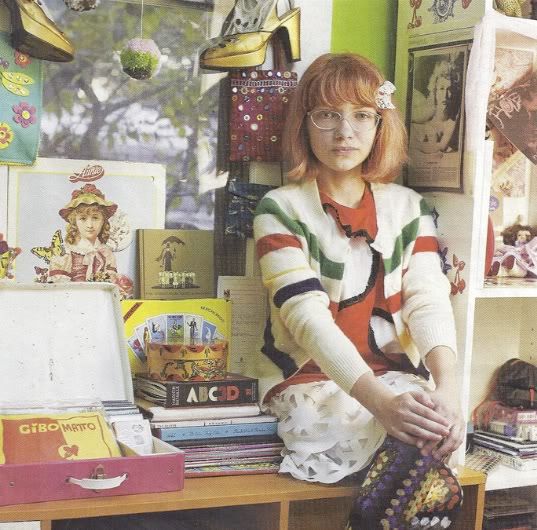 last night while sitting on the couch together, R called my outfit (buffalo plaid flannel & acid washed jeans) 'grunge'. i defensively retorted, "tavi would think it's cool!" yes, my boyfriend knows who tavi gevinson is. we want to adopt her. and i won't pretend that i'm not stoked on her recent announcement that she's working on a new magazine with jane pratt; my mom bought me a subscription to
sassy
when i was 13 (mom's cool), and i love skipping down 90's memory lane when tavi posts old mag scans and screen caps of
daria
and
my so-called life
. she's way better at being a teen in the 90s than i was (seriously- all i remember is constantly rewinding my 'oooooh on the tlc tip' cassette and pining over joey lawrence). i credit
sassy
with my fervent magazine addiction (i've read
nylon
since its first issue and can't muster up the dignity to quit now
), and i'm looking forward to seeing what the eighth grade prodigy has up her couture sleeve for us!
ps- i know stylebook sounds an awful lot like style rookie, but i've been selling vintage under this moniker since tavi was eight... promise.
*
*photo from the september 20th new yorker.