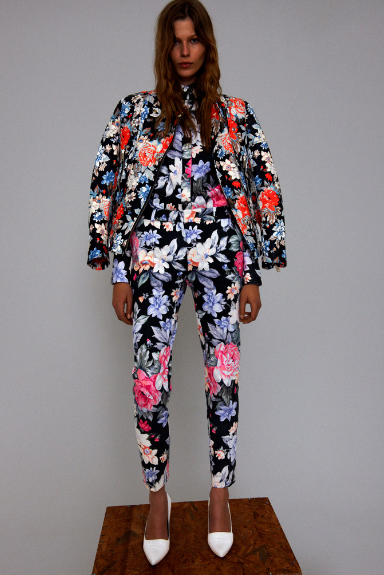 i spent a long time looking at the dress above when i found it on a recent buying excursion. honestly, i probably studied it- head cocked, eyes squinted- for a full seven minutes. then i decided, "if it's still here next time, it's meant to be." and it was. it's
beautiful
, it's so flattering on (almost sexy?!), and yet, i can't do it. the first two images have lingered with me since seeing them on favorite blogs in recent months (
the man repeller
&
fieldguided
, respectively), so i know there's a pretty girl out there somewhere who wants to wrap herself in 90s floral. me?
this purchase
last summer has resulted in ONE wear. (i love looking at them, but i blame july 2010's incessant
daria
watching for even planting the seed.)
point is, if you or someone you love wants this dress, it's in the shop.